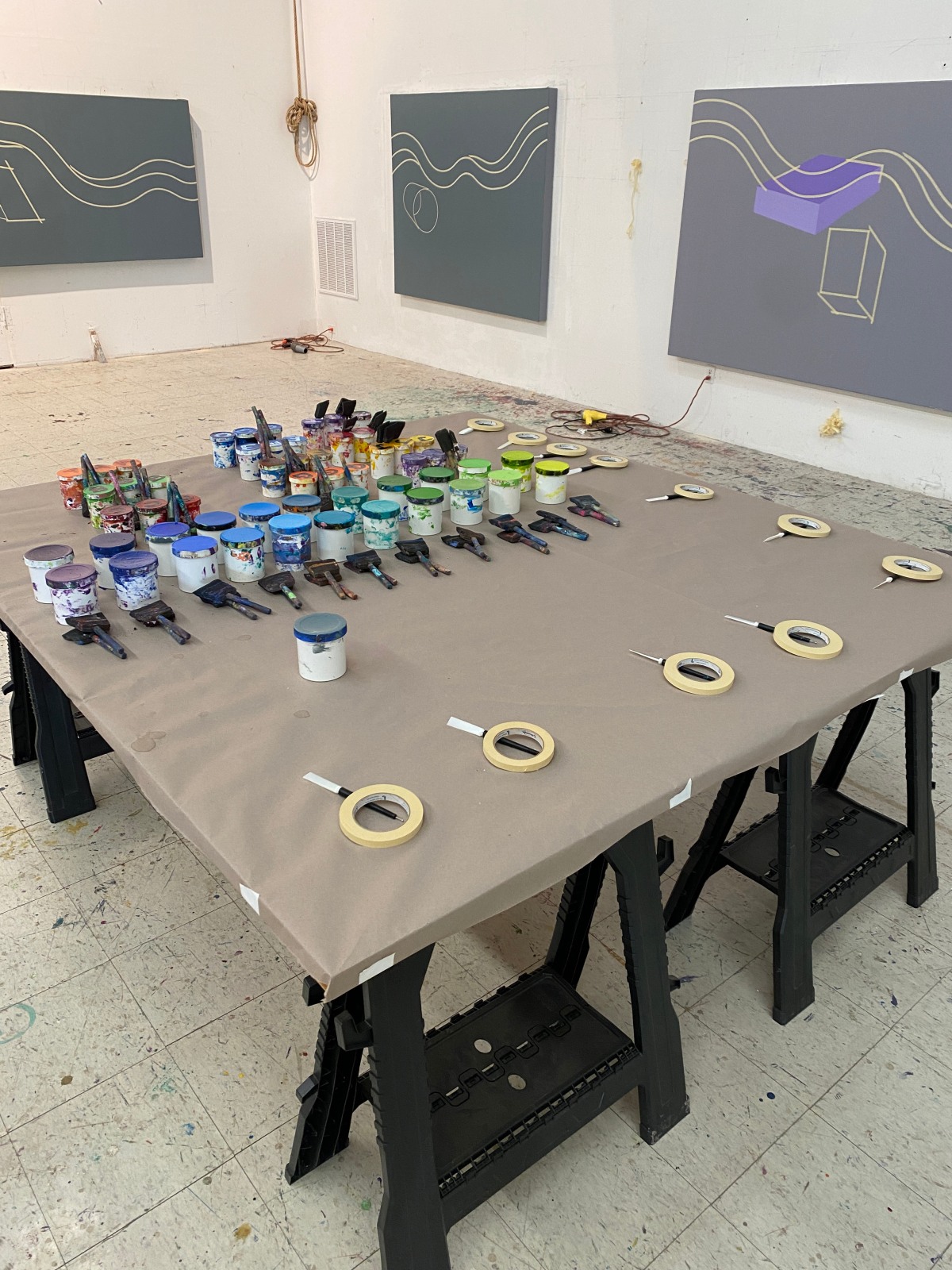 Join us for a hands-on workshop titled "Painting with Tape" taught by Al Held's longtime studio manager Gene Benson. The objective of this lively workshop is to teach practicing artists about Al Held's hard-edge painting process and to provide the opportunity to try it out using the same tools and methods. Gene will demonstrate how to create three-dimensional forms with tape and acrylic paint on a prepared canvas. Each attendee will be provided with all of the necessary materials to experiment with these techniques on a large Al Held canvas.
Location: Al Held's historic painting studio in Boiceville, NY
Date: Monday, March 20, 2023
Time: 1-4pm
Cost: Free
If you are interested in participating, please email info@alheldfoundation.org with "Painting Workshop" in subject line. Please note space is very limited and we can only accommodate individual registrations (no groups). Your participation is not finalized until you receive a confirmation email. Confirmed participants will be contacted with additional information about workshop location and other pertinent details. Requests received after we reach capacity will be added to a wait list.