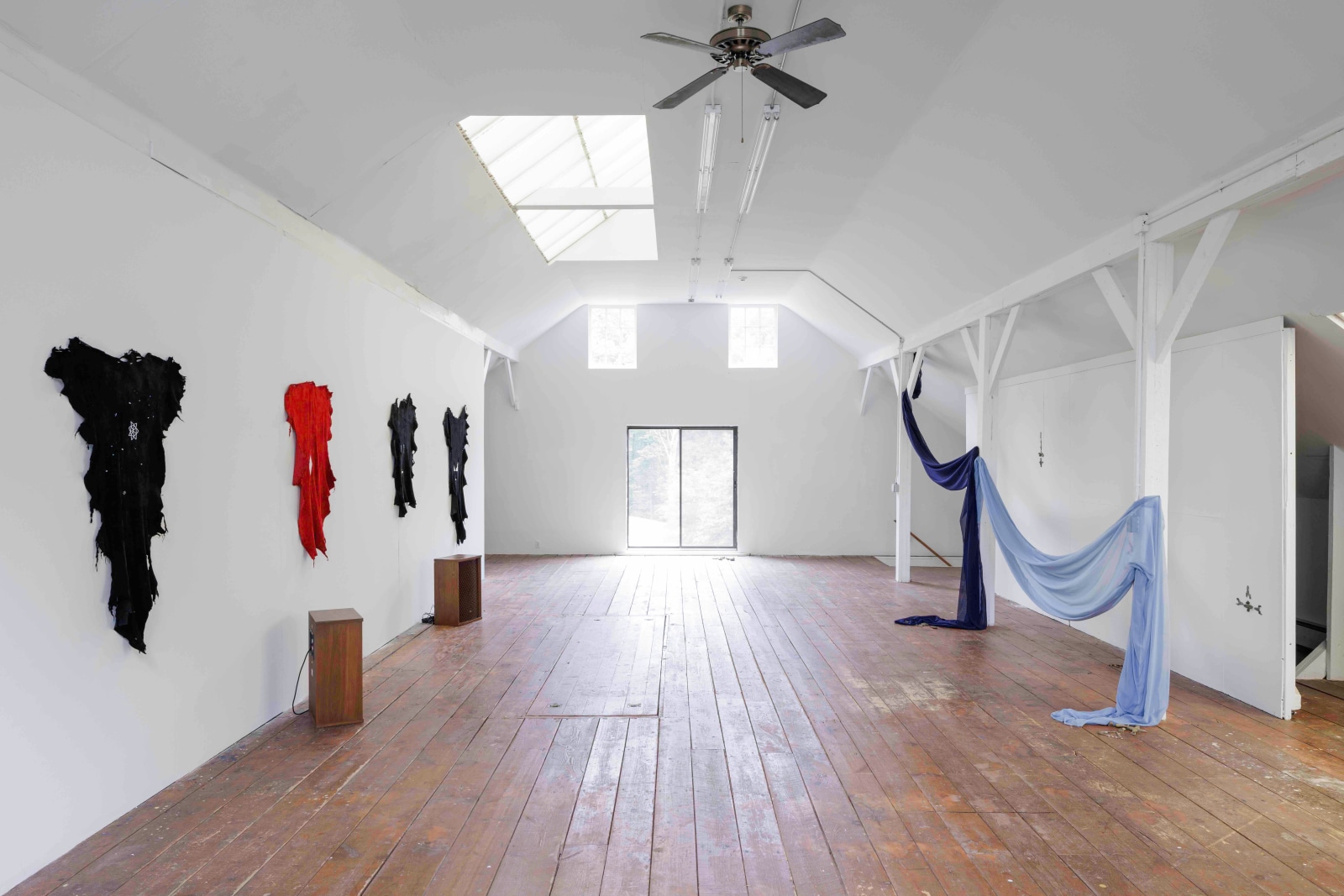 Oíhaŋbleta (In a Dream) is an exhibition of new textile-based work by the Oglála Lakȟóta artist Kite (Dr. Suzanne Kite), presented in partnership with River Valley Arts Collective. It includes work created while the artist was in residence at Stoneleaf Retreat in April 2023. Kite approaches embroidery as a means of bringing knowledge from the nonhuman realms of machines, animals, and spirits into the human realms of creation. For this exhibition, she will create "tactile music scores" by embroidering leather hides with Lakȟóta geometries translated into a Lakȟóta visual language from her dreams. Each work draws on her doctoral research into the ethics of artificial intelligence (AI), Indigenous methodologies, and Lakȟóta ontology. The exhibition is curated by RVAC Director and Curator Sophie Landres.
Kite (Dr. Suzanne Kite) recently earned a PhD at Concordia University with her thesis "Hél čhaŋkú kiŋ ȟpáye (There lies the road): How to Make Art in a Good Way," which investigates the ethical creation of artwork using artificial intelligence (AI) protocols based on Lakȟóta ontologies. She is currently participating in the group show "Invisible Prairies" on view at Tinworks Art in Bozeman, MT, as well as "Indian Theater: Native Performance, Art, and Self-Determination since 1969" at the Hessel Museum of Art, Bard College (Annandale-on-Hudson, NY). Kite is a 2023 Creative Capital Award Winner, 2023 USA Fellow, and a 2022-2023 Creative Time Open Call artist with Alisha B. Wormsley. Kite is Director, Wíhaŋble S'a Lab, Bard College, as well as Distinguished Artist in Residence and Assistant Professor of American and Indigenous Studies, Bard College.
Please CLICK HERE to schedule your visit.