1928 Al Held born in Brooklyn, New York on October 12, son of Harry and Clara Held.
1933–44 Attends New York City public schools.
1942 Family moves to the East Bronx, New York.
1944 Works odd jobs, such as a diamond cutter, after leaving Roosevelt High School.
1945–47 Serves two years in the U.S. Navy, enlisting once he turns 17, a few months after the end of World War II. Works with a submarine squadron based at Camp Peary, Virginia.
1948 Meets Nicholas Krushenick. Participates in social and political activities with the left-wing group Folksay. Moves to Monroe Street on Lower East Side. Works as carpenter's apprentice. Attends drawing classes at the Art Students League.
1949–51 Uses GI Bill to continue studies at Art Students League with Robert Beverly Hale and Harry Sternberg while working nights as a dishwasher. Hopes to study with David Alfaro Siqueiros in Mexico but changes plans after school loses accreditation. Applies to the Académie de la Grande Chaumière and leaves for Paris as a social realist painter in March 1951.
1951–53 Paris. Attends drawing classes at the Académie de la Grande Chaumière and studies sculpture with Ossip Zadkine. Befriends Sam Francis, George Sugarman, Salvatore Romano, Edward Clark, Shirley Kaplan, and other American artists, as well as Alicia Penalba, Jean-Paul Riopelle, and Georges Duthuit. Has first solo show at the cooperative Galerie Huit in April 1952. Exhibits abstract paintings that blend influences of Pollock and Mondrian. Visits Italy and Spain.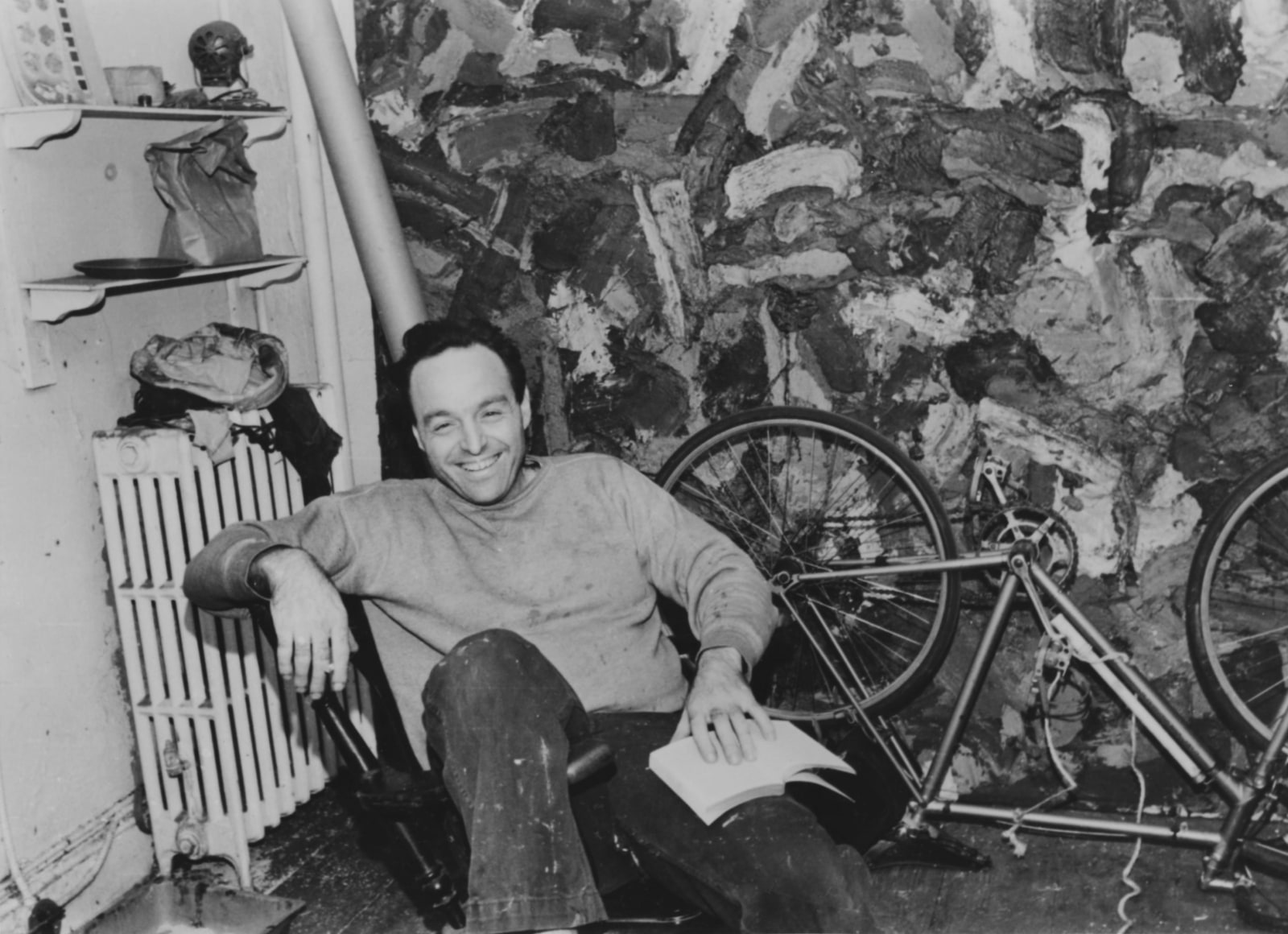 1953 Returns to New York in May 1953. Moves into loft on East Broadway, works at The Door Store. Meets Franz Kline and Mark Rothko and visits their studios. Learns to mix paints from raw pigments. Marries Giselle Wexler.
1954 A fire in the loft destroys many early paintings. Moves to Yorkville neighborhood of New York. Daughter, Mara, is born. Works as a porter at the Museum of Modern Art.
1955 Moves to Hoboken, New Jersey, lives in same building as Alfred Leslie. Moves to San Francisco in the summer. Lives and paints in North Beach. Works in construction on the freeways. Meets Yvonne Rainer and Ronald Bladen. Divorces Giselle Wexler.
1956 Returns to New York. Moves to 5 West 21st Street. Yvonne Rainer moves to New York. First shows a painting in New York at the Camino Gallery. Attends The Club and the Cedar Street Tavern. Marries Yvonne Rainer. Starts a small moving business, which he continues until 1960.
1957 Participates in group exhibition at Tanager Gallery. Meets Irving Sandler, Philip Pearlstein, and Alex Katz. Becomes a founding member of the Brata Gallery along with Krushenick, Sugarman, Bladen, Romano, Clark, and others. Participates in inaugural exhibition.
1958 First two-man show, with Donald Berry, at the uptown Poindexter Gallery, displays his Abstract Expressionist-influenced Pigment paintings.
1959 Sam Francis introduces him to acrylic paint. Borrows Francis's studio at 940 Broadway (continues until 1962). Completes the Taxi Cab series of geometric forms on large sheets of paper. Divorces Yvonne Rainer. Meets Sylvia Stone.
1960 First solo show in New York at the Poindexter Gallery, displays Pigment paintings and India ink drawings. Spends the next few summers in Sag Harbor, Long Island.
1961 Second solo show at Poindexter Gallery, displays new hard-edge abstract paintings, including House of Cards. Participates in American Abstract Expressionists and Imagists at the Guggenheim Museum, New York.
1962 Third and final solo show at Poindexter Gallery, displays the new series of Alphabet paintings, including The Big A. Participates in Geometric Abstraction in America at the Whitney Museum of American Art, New York.
1963 Becomes Visiting Critic at Yale University, where he teaches through 1980. Participates in Toward a New Abstraction at the Jewish Museum, New York. In a review, Frank O'Hara writes that Held is "one of the most controversial and powerful painters in New York."
1964 Moves to 182 Fifth Avenue. Begins showing with Galerie Renée Ziegler, Zürich. Participates in Post Painterly Abstraction, curated by Clement Greenberg, at Los Angeles County Museum of Art. Wins Logan Medal by the Art Institute of Chicago for Genesis.
1965 First major group show in a European museum, Signale at the Kunsthalle Basel, Switzerland. Buys a former dairy farm near Woodstock, New York, as a summer home and studio.
1966 Mounts first museum solo show, at the Stedelijk Museum, Amsterdam. Receives Guggenheim Fellowship in painting. Named adjunct Associate Professor of Art at Yale.
1967 First of many solo exhibitions at André Emmerich Gallery, with paintings in the uptown gallery and the 56-foot long Greek Garden on view in his studio. Installs diptych I and We, his last Alphabet paintings, in the Walter Gropius-designed Tower East Building, Cleveland. Makes first prints: a lithograph for Skowhegan and a silkscreen for the Vera List Foundation. Decides to change his style drastically and begins painting in only black and white.
1968 First American museum solo show opens at the San Francisco Museum of Art and travels to the Corcoran Gallery of Art, Washington, D.C. A second solo show opens at the Institute of Contemporary Art, University of Pennsylvania, and travels to the Contemporary Art Museum, Houston. Participates in Documenta IV, Kassel, Germany.
1969 Marries Sylvia Stone. Moves to 435 West Broadway, one of the first artist cooperative buildings in SoHo.
1970 Completes 90-foot-long mural Rothko's Canvas for Governor Nelson A. Rockefeller Empire State Plaza, Albany, New York (installed in 1975). Finishes first works using tape to create precise geometric shapes. Participates in the Halifax Conference at the Nova Scotia College of Art and Design. Named adjunct Professor of Art at Yale.
1971 Summer resident faculty, Yale Norfolk.
1972 Blossom-Kent Summer Session, School of Art at Kent State University, Kent, Ohio.
1973 First publishes work with Pace Prints. Travels to Guatemala and Peru.
1974 First retrospective exhibition, curated by Marcia Tucker, at the Whitney Museum of American Art, accompanied by catalogue. Begins to exhibit drawings in gallery exhibitions. Travels to Morocco.
1975 Rents warehouse in Brooklyn to paint 180-foot-long mural commissioned by the federal General Services Administration for Philadelphia.
1976 Travels to Egypt.
1977 Installs mural Order/Disorder/Ascension/Descension at the Social Security Administration's Mid-Atlantic Program Center, Philadelphia. First solo shows in London, at Annely Juda Fine Art, and in Paris, at Galerie Roger d'Amécourt. Participates in Documenta VI, Kassel, Germany.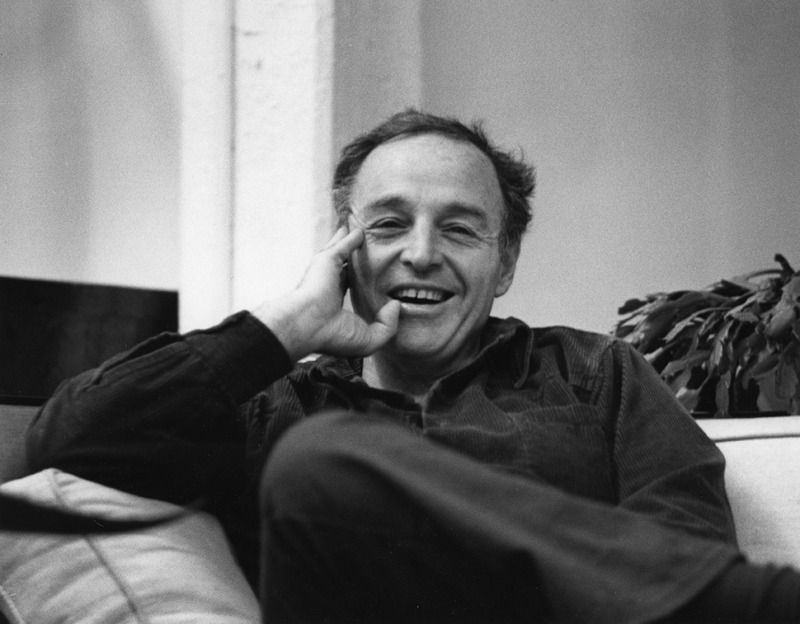 1978 Al Held: Paintings and Drawings 1973–1978, at Institute of Contemporary Art, Boston.
1979 Returns to using color in paintings after 12 years of the Black and White paintings.
1980 Solo show of paintings from 1959–61 at Robert Miller Gallery, the first in a series of exhibitions of older bodies of work. Resigns adjunct professorship at Yale University.
1981 Residency at the American Academy in Rome from January to June. Studies Renaissance painting and Roman architecture. Participates in Whitney Biennial Exhibition.
1982 Joins the Board of Trustees, American Academy in Rome.
1983 Receives Jack I. and Lillian L. Poses Creative Arts Award, Painting Medal, Brandeis University, Waltham, Massachusetts. Installs mural Mantegna's Edge in the Southland Financial Center, Dallas, Texas (mural is subsequently moved to the Boca Raton Museum of Art, Boca Raton, Florida, in 2001).
1984 Elected to American Institute of Arts and Letters. Irving Sandler publishes Al Held, the first monographic book
1985 Travels to Japan with Judy Pfaff on Crown Point Press trip to Tadashi Toda's studio in Kyoto to make woodblock prints. Installs mural Roberta's House in the Government Building, Akron, Ohio. Grandson Gabriel Held Jakubowicz is born.
1986 Creates first etchings at Crown Point Press in Oakland and San Francisco. Participates in Seven American Masters, curated by Nan Rosenthal, at the National Gallery of Art, Washington, D.C. Divorces Sylvia Stone. Marries Kathleen Monaghan.
1987 Purchases property in Camerata di Todi, Italy. Starts an independent body of work in watercolor.
1988 Visiting artist, Skowhegan School of Painting and Sculpture, Skowhegan, Maine. Returns to Japan with Crown Point to make a second woodblock print. Father Harry dies.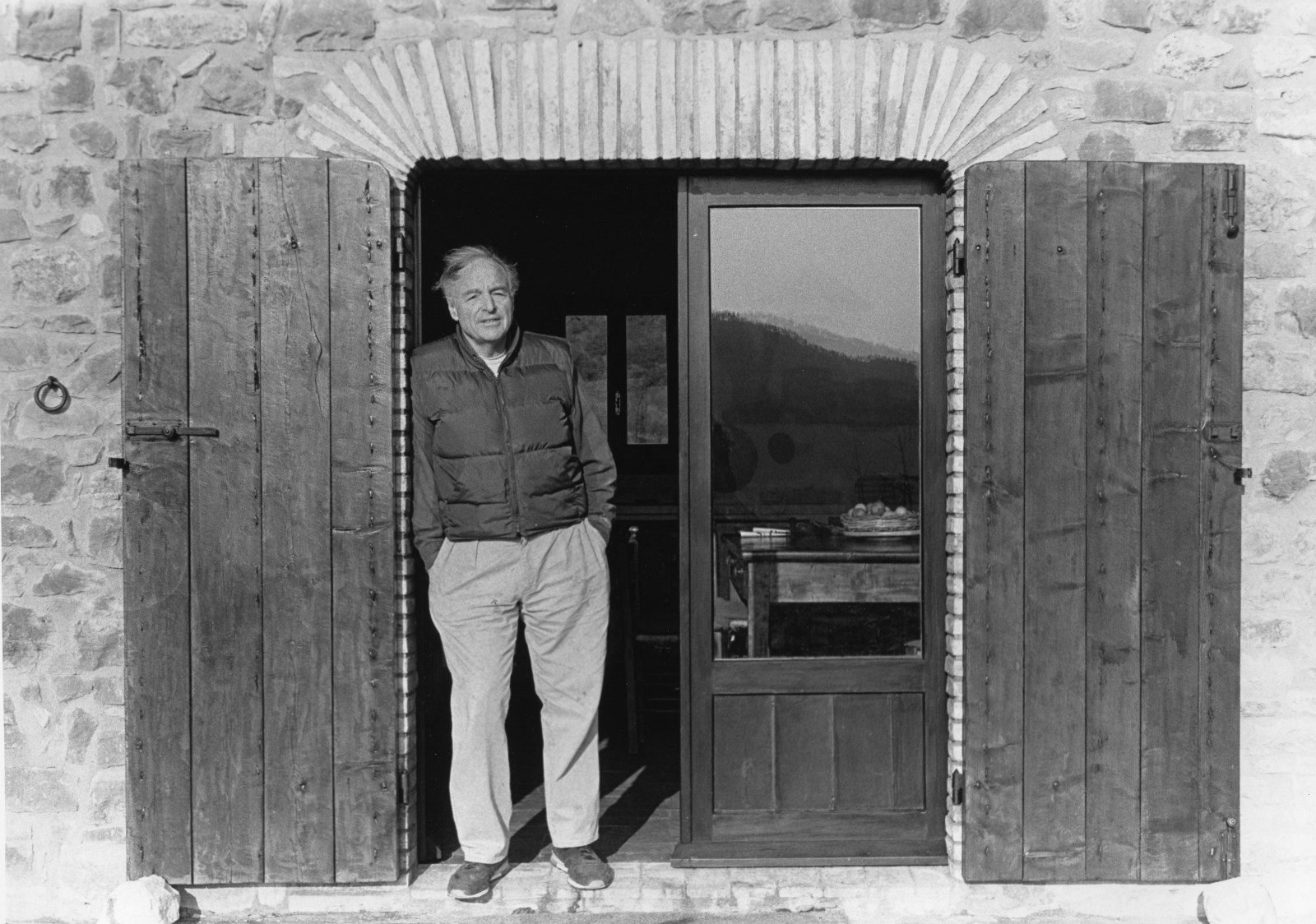 1990 Al Held Foundation is established.
1991 Exhibits large new paintings in former bank building on Madison Avenue. Richard Armstrong authors second monographic book, published by Rizzoli/Poligrafa.
1992 Moves to upstate New York home full time. Renovates property and buildings for year-round use as home and studio. Divorces Kathleen Monaghan.
1994 Final trip to San Francisco to work on etchings at Crown Point Press. Mother Clara dies.
1996 Installs stained glass windows Gravity's Rainbow in new César Pelli-designed terminal of the Ronald Reagan National Airport, Washington, D.C.
1997 Sells West Broadway loft.
1998 Begins work at Tyler Graphics, Mount Kisco, New York, on the Prime Moments lithographs, which are published the following year.
2002 Expanding Universe: The Recent Paintings of Al Held, organized by the Contemporary Arts Center, New Orleans, travels to multiple venues. Displays new work in the four-person show Painting Report, Plane: The Essentials of Painting at P.S. 1 Contemporary Art Center, New York.
2003 Installs glass mosaic Passing Through in the 53rd Street/Lexington Avenue subway station, New York. Residency at Tandem Press, University of Wisconsin–Madison.
2005 Awarded commissions for murals in the Robert A. M. Stern-designed Jacksonville Library and stained-glass windows in the Orlando Federal Court House. Dies July 26 in Camerata di Todi, Italy. Memorial hosted by the Metropolitan Museum of Art, New York.